DJ Quik: Compton Alumni is a REALLY dope mini-documentary.
Hip-Hop Fans, please subscribe to AFH TV, a streaming video service focused on real Hip-Hop culture. We already have exclusive interviews, documentaries, and rare freestyles featuring some of Rap's most iconic artists and personalities, and much more is coming--movies, TV series, talk shows. We need your support. It is only $1.99/month or $12/year, and is available on iOS, Android, Roku, Apple TV, Amazon Fire and Google TV, for all subscribers. Start your 30-day free trial now. Thank you.
The film is very well shot and gives some great insight into the life and times of DJ Quik, from the man himself.  Check out the whole short film below.
And, if you missed it, click here for our DJ Quik playlist and a link to download a mixtape with commentary from Quik about many of his classic songs.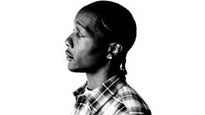 Most Recent Stories